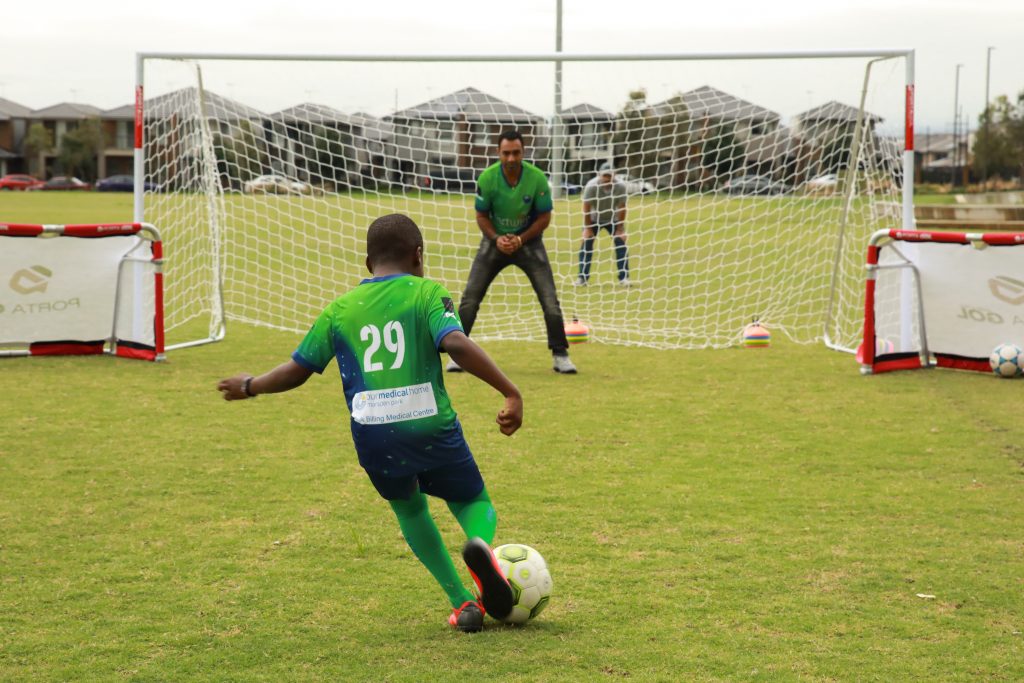 Sort Out dates – U5 / U6 / U7 Saturday 15th Feb
Players will be organised into teams on Saturday 15th between 9am and 11am.
Purchase your shorts and socks and we will note down your child's shirt size ready for game day.
Each team will require a Coach and Manager whom are volunteer parents from the team. All you need is enthusiasm and commitment. We will provide the rest with education and assistance. The most important thing is your attitude to have fun, be fair, keen to learn and grow. Remember it's about participation and enjoyment and not winning.
Coach or Manager volunteers – please email us at coach@marsdenparkfc.com.au with your name, role and child's age group. We will get in touch with you in the next two weeks to explain your roles in more detail, however if you want to please email us with any questions or to organise a catch-up.
Once the team is formed you will need to select a time and date to train weekly. Training nights are run for 1 hour can be either a Tuesday or Thursday between 5pm and 9pm.
Grading Nights & Sort Out Dates – Everyone else
All players U8 and above will need to be graded. The process of grading is to run the children through a series of simple drills and a friendly game on the night. Based on the children's skill set we will be grouping the teams to ensure when they play competitively they have an evenly balanced game.
Grading nights are as follows
| | | | | |
| --- | --- | --- | --- | --- |
| Age Group | Grading Night | Time | Sort Out Date | Time |
| U9 & U10 | Monday 24th Feb | 6:30pm to 8pm | Saturday 29th Feb | 9am |
| U8 | Thursday 27th Feb | 6:30pm to 8pm | Saturday 29th Feb | 10am |
| | | | | |
| | | | | |